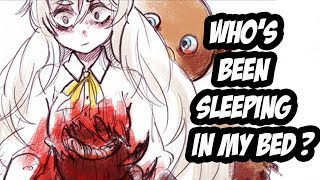 (A lil warning)

I had one conflict with this game and that's in the art gallery.
There was a very realistic corpse picture that was like torn apart and it almost made me puke my brains out. I know my stomach is weak but i though the gore would be like "Hello Charlotte" with a teddy bear ripping my heart out. not like that kind of gore.
I'm used to anime and drawn art... but that was to much for me... thank you and I hope you understand that I did come into this game with very high hopes and they were proven right too. this is a amazing game but the gore part was a little bit extreme.